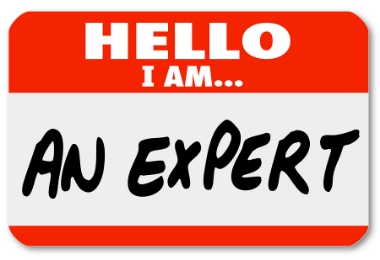 ''It takes 10,000 hours to achieve mastery'' – Malcolm Gladwell (Outliers)
Who is an Expert?
A Thought Leader who has deep, differentiated skills and expertise, typically acquired over a time span of 5-10 years dedicated experience in a field.
A person who brings additional experience and expertise to a project team at the point in time it is needed.
What do Experts do?
Review proposals or solution approach
Help a project get back on schedule
Troubleshoot implementation problems
Review high-level and detailed estimates
Advise clients on best practices in a particular area
Mitigate risk by bringing deep expertise
Serve as primary subject matter expert to review content for training that is in development
Host sessions to transfer knowledge to others in change management
Coach/ mentor team members
Contribute as an SME/sponsor role for asset development
Lead / contribute to Community of Practice activities
Who is a Scholar-Practitioner?
Someone who stands boldly in the gap between the academic and business communities
Someone who believes that there is nothing so practical as a good theory
Someone who believes that good theory and evidence-based research are absolutely vital for great leadership and building great companies
Someone who believes that if ideas cannot hold up to the complexities of leading in the global economy, then they hold little value outside the pages of an academic journal
What do Scholar-Practitioners Do?
Conduct rigorous applied research
Publish for scholarly and practitioner audiences
Present original ideas at academic and professional conferences
Engage with top scholars, executives and students from different countries and cultures
Read academic journals
Has a doctorate (PhD or DBA)
Judging from the above, is there any difference between an Expert and a Scholar-Practitioner? Are they distinct or complementary? Who would you rather have leading a project?