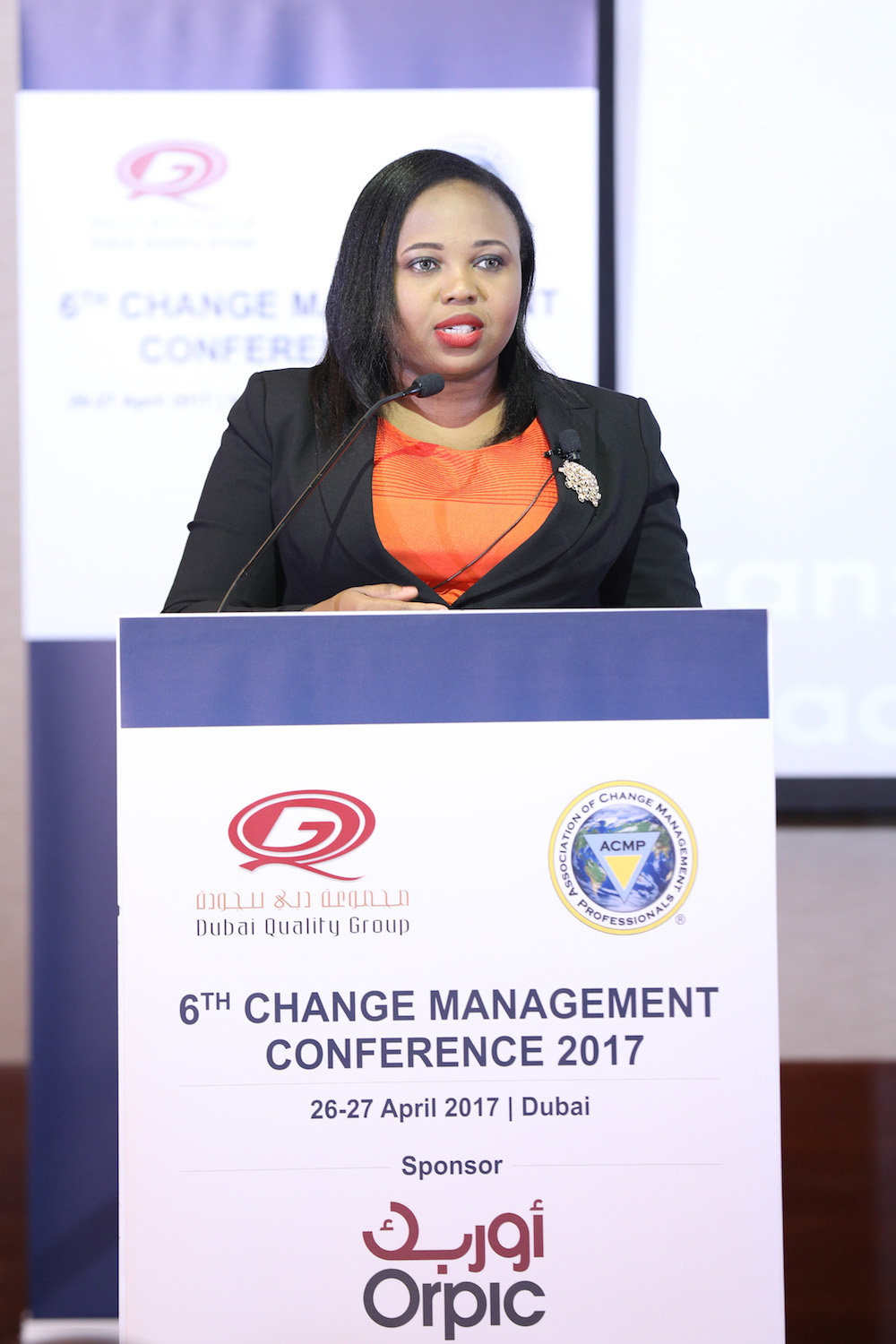 In a geographically dispersed and ever-changing world, every organization needs to be agile and change-ready in order to effectively compete. The discipline of change management has evolved over the years to meet the need for a structured approach for transitioning organizations from their current state to their desired future state.
As a rapidly evolving continent, I believe Africa has a unique perspective to offer to the world on the process of enacting successful change. To that end, I presented a speech entitled ''Transformation Programme of a Leading FMCG Company in West Africa'' at the recently concluded 6th Change Management Conference organized by the Dubai Quality Group and ACMP MENA in Dubai last month. You can view the video here.
Here are five key insights you can take away from my presentation:
There's a link between personal and organizational change: What do McKinsey, Prosci, Rumi and Leo Tolstoy have in common? They both established a link between personal and organizational change.

McKinsey wrote an article ''Change Leader, change thyself.''
Prosci defined change management as ''Individual transitions that lead to organizational transformations.''
Rumi, the poet, said that ''Yesterday, I was clever, so I wanted to change the world. Today I am wise, so I am changing myself.''
Leo Tolstoy, the Russian novelist, said that ''Everyone thinks of changing the world, but no one thinks of changing himself.''

Change is not always a result of failure. You might be doing great, but then you realize you can do so much better.

In the words of Winston Churchill, ''To improve is to change, to be perfect is to change often''
Change before you have to.

We need to change the narrative about Africa. Africa is a continent of passionate, genuine and intelligent people. On my last major project, the West African team was credited with executing the most seamless deployment ever recorded in the Group. This was in a multinational company with presence in 180 countries around the world. So, yes, Africa can lead the world.
The top team should lead the change – not the change manager. The change manager is an enabler and a facilitator. The real ''face'' of the change should be the project sponsor – ideally the most senior leader in the organization. That way, the project isn't merely be seen as a fad, but it becomes part of the fabric of the organization.
Be the change you want to see. Don't just be a change manager – be a change evangelist. Don't just change your organization – change yourself.
Should you wish to learn more about change management, you can subscribe to my blog here.
You can also register here for the change management training session I'm organizing in Lagos, Nigeria from July 11 – 13, 2017.
The HCMBOK Certified Professional certification qualifies you to take the globally recognized Certified Change Management Professional (CCMP) examination. Further details of the training event can be found here
Glory Enyinnaya is the Lead Consultant of Kleos Advisory Services. For more articles on how to manage personal, organizational and social change, subscribe to her posts at www.the-change-catalyst.com.