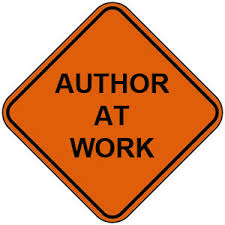 It's been a while since I last blogged. However, I didn't stop blogging because my interest in change management has waned. On the contrary, my interest in business change has deepened. When I first launched the blog in 2013, I was a generalist consultant working on a range of industries, sectors and functional areas in one of the world's largest consulting firms. Today, I am a change management specialist, developing an expertise and passion that drives me to focus primarily in one area – Organizational Change.
After having worked on change management projects in the Public Sector and Energy industry, I am now working on the world's largest SAP deployment for a global multinational in the Consumer Products industry. It's an exciting and groundbreaking project and I'm privileged to be collaborating with talented professionals from around the world. I am responsible for managing the organizational change and communications journey within West Africa.
In a bid to share the wealth of knowledge I have gained as a change manager, I am authoring a book called "Managing Successful Organizational Change Projects – The SIMPLER Way".
The book is being written out of my interest in the field of change management. I am writing the book in order to consolidate my knowledge of the topic into a single volume and share this knowledge with other change management practitioners in the field. The book is being written for change management consultants, technology consultants, human resources specialists, C-Suite executives, and indeed, everyone who has a part to play in implementing sizeable projects which bring about significant changes in organizations.
The book is applicable to readers across several organizational levels and geographical entities. To cater to such a large audience, it will be available in bookstores within and outside Nigeria as well as different professional bodies (Association of Change Management Practitioners, Academy of Management, Prosci Change Management Learning Centre etc.) Whether you're new to change management, an experienced change manager, a technology consultant, an HR practitioner, or a C-suite executive, this book will help you to come to grips with the implications of change in your organization. I will be sharing bits and pieces of the book as we write. Please feel free to send your comments and feedback – they will be greatly appreciated!
– Glow.