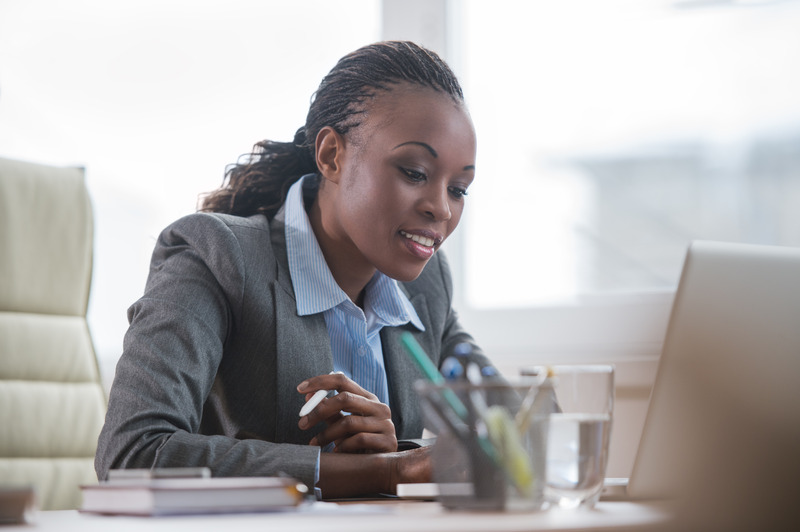 As a business owner, your business model specifies how you plan to create, capture and deliver value. It's your secret sauce, your competitive edge and the special formula that helps you succeed in the marketplace.
To get your business model right, you will have to examine the following:
Your customer's value proposition
The business environment
The industry
Your competitive advantage
Your financials
Your team
1.             The Customer's Value Proposition
Life's Too Short to be a ''Me-Too'' Entrepreneur
Innovation is the heartbeat of successful entrepreneurship. A business' growth potential is determined by the quantum leap in innovation that it represents. At the top of the value chain are pioneers, which offer value innovations. Next are migrators – businesses with value improvements. At the bottom of the pile are settlers – businesses that offer me-too products and services.[1]
Veronika Scott: One Stitch at a Time
Building a social performance strategy or starting an impact-focused business is one of the best ways to fill unique needs in the community. Veronika Scott began The Empowerment Plan while a student at The College for Creative Studies in Detroit. She took a class which asked her to create a product that filled a need in her community. Identifying the issue of homelessness, she began spending time at a warming centre where the design for the EMPWR coat was conceived.
While conducting her primary market research, Veronika was challenged by an angry homeless woman who asserted that she didn't need a coat, but a job. This insight shaped the innovative business practices The Empowerment Plan was build upon. The non-profit organization hires single parents from local shelters and provides them with training and full-time employment as seamstresses so that they can earn a stable income, find secure housing, and regain their independence.[2]
Questions for Your Business:
Define your key customers – who they are, what they do, where they live and operate
What unique advantages does your product/service provide that your competitors don't?
Are customers buying your product/service?
What challenges does your product/service solve?
How motivated are your customers to pay you?
Are customers willing to spend the required amount to enable you to build a sustainable business?
Does your target market have the potential to grow?
Are there other customer segments you can serve with related products/services?
2.             The Business Environment
Evaluating Environmental Factors
The business environment refers to the set of political, economic, social, technological, environmental and legal forces that can promote and nurture or constrain and kill businesses in a given territory and market.[3]
A PESTEL analysis is a popular tool for understanding the environment a business operates in as well as the trends likely to have an impact on the business' performance.
In his 2007 note, 'Opeyemi Agbaje,[4]enumerates examples of environmental factors that might have an impact on business. Such examples include:
Political:Political stability, democracy, institutions, party system, human rights press, government efficiency, bureaucracy, political corruption, national influence, military and security agencies
Economic:Labor markets and policies, capital, infrastructure, natural resources, macro-economic stability, level of investments, interest and exchange rates, money supply and markets, financial sector, foreign debt, foreign reserves, corruption, business associations, economic policy orientation, trade policy, protection and incentives, investment climate, agriculture and manufacturing capacity, fiscal policy, taxation and government spending
Social:Culture, demography, population, religion, ethnicity, social structure and dynamics, gender issues, urbanization, health, education, life expectancy, corruption, poverty, language and social communication and consumption patterns
Technology:Availability, cost, Internet, e-commerce, obsolescence, technology competitiveness, technology policy, technology use and pervasiveness
Legal:Legal system, private property rights, rule of law and constitutionalism, security, regulatory intrusion, changes in regulations, law-making agencies, cost of legal/regulatory compliance, licensing requirements, law enforcement and regulatory effectiveness
Globalization:Foreign direct investment, portfolio investment, multilateral agencies, integration with global markets, Overseas Development Assistance (ODA), bilateral relationships, trans-national corporations, international economic law, international criminal law, intellectual property, import and export trade, expatriate influence, immigration and emigration, foreign incomes and remittances
Questions for Your Business:
What are your ambitions – a high-growth business or a small, lifestyle business?
How large is your market?
How quickly has it grown over the past few years?
How fast will it grow in the next few years?
Conduct a PESTEL (political, economic, sociocultural, technological, environmental and legal) analysis and identify the trends that will affect your market
Speak with your customers, suppliers and competitors and get some information on market trends[5]

What are the current key trends? What is the evidence supporting the existence of these trends? How have the trends evolved historically? What is the nature and degree of change or turbulence within trends? What kind of impact do the trends have for your business – negative, positive or neutral?
What are the interrelationships between trends? What are the conflicts between trends?
Identify most critical trends or ''issues.''
Assess the underlying forces. Make alternative projections of the issues.
Derive implications of these forces on your business and your competitors' strategies.
3.             The Industry
''When an industry with a reputation for difficult economies meets a manager with a reputation for excellence, it is usually the industry that keeps its reputation.'' Warren Buffet
Assessing the Smartphone Industry
The iPhone is one of the leading smartphones in the world. Looking beyond face value, the smartphone industry is attractive for the following reasons: There are few available substitutes, as landlines, home lines and public phones have little or no portability. Barriers to entry are high, due to the differentiated product, unique design, strong brand, cost advantages and high set-up costs. Buyers have low power, because there are many customers and large costs incurred in switching from one brand to the other. Suppliers have moderate power, because there are few OS suppliers but many component suppliers. Competitive rivalry from Samsung and other large competing firms is high
Why Industry Analysis?
Why should you, as an entrepreneur, be interested in industry analysis? It helps you understand the primary factors that affect your profitability. It helps you understand areas of strength or weakness that can be exploited. It helps you discover market niches not currently being serviced by other companies. It helps you determine where your company is, or should be, positioned in the industry. It helps you support decisions on whether and where to make investments. It provides some direction on the future of your industry and the companies within it.
Questions for Your Business:
What industry do you compete in?
How easy is it for a new competitor to enter your industry? What barriers to entry exist within your industry? What has been the experience of recent new entrants to your industry?
Who are the primary suppliers to your industry? What are the main drivers of their power? What strategies can your company employ to mitigate the power of suppliers?
Who are the primary buyers in your industry? How powerful are they vis-à-vis you and your competitors? What strategies can you employ to mitigate the power of buyers?
What is the fundamental need being satisfied by your industry's products or services? Can that need be satisfied through different means? What can you do to mitigate the threat of substitutes?
How intense is the rivalry among competitors in your industry? What is the basis of competition within your industry? What strategies can you employ to mitigate the effects of intense rivalry in your industry?
Based on all five forces, what is your overall assessment of this industry?
Just how attractive or unattractive is it?
If your industry is a poor performer overall, are there persuasive reasons why you'll fare differently? If not, move on.
4.             The Sustainable Competitive Advantage
Creating Dynamic Competitive Advantage
To win in the marketplace on a sustainable basis, you have to choose a game plan (from among the many options) by matching the opportunities with internal distinctive competencies. One must, however, not take ''exploiting distinctive competencies'' as an end in itself – it is only a means to an end.
The real essence of business is to find and keep customers.
Wal-Mart's Sources of Competitive Advantage
A behemoth like Wal-Mart derives its competitive advantage from various sources.
First, its low cost and efficient operations. It does a lot of little things extremely well and they all add up to a tremendous cost advantage.
Second, its market position. Its small town rural strategy has evolved into a network of stores with a relatively large number of ''local monopolies.''
Third, its culture and human resources management. Its empowered and committed associated ''live to work for the glory of Wal-Mart.''
Fourth, its founder – Sam Walton – is Wal-Mart's biggest enthusiast and cheerleader. He provided value by having a vision, setting the strategy and creating the culture that drove the entire strategy.
Questions for Your Business:
How are you obtaining your returns?

Lowest costs through scale advantages?
Lowest costs through scope and replication advantages?
Premium prices due to unmatchable service?
Premium prices due to proprietary product features?

Do you own intellectual property – patents, trade secrets, trademarks – which competitors cannot likely replicate?
Can you deploy superior processes, capabilities or resources that competitors cannot likely duplicate?
5.             The Economic Logic
Business without sound economics is just ''busyness'' – a lot of activity that doesn't translate into much at the end of the day.
You need to ensure that the core elements of your economic model by examining the following elements:
Revenue forecast
Customer acquisition and retention cost
Time to obtain a customer
Gross margins
Capital investment required
Break-even analysis
Operating cash cycle characteristics
Questions for Your Business
Is your revenue sufficient for the required capital investment and the margins you obtain?
What is the cost of customer acquisition and retention?
How quickly can you attract customers?
Is your contribution margin sufficient to cover your fixed cost structure?
How much do you have to invest in working capital (inventory, accounts receivable etc.) and how long is this investment?
How soon do your customers pay?
How slowly do you pay your suppliers and employees?
6.             The Team
At the end of the day, the best business model in the world can fail if not properly executed.
As the business owner, there needs to be an alignment between your personal qualities, vision, lifestyle, risk propensity, relationships and the business you want to establish.
Questions:
What's your entrepreneurial mission?
How high are you aiming your entrepreneurial dream?
What are the key success factors for succeeding in your industry?
What Key Success Factors are you prepared to meet and where do you need help?
What is your relationship with suppliers?
What is your relationship with distributors and customers?
What is your relationship with competitors and substitutes?
Conclusion: Interpreting the scores
Low scores in target market attractiveness and team's preparation to execute on Key Success Factors are usually insurmountable obstacles. It's better to close shop than persist as a ''me-too'' entrepreneur, or one who doesn't deliver results.
Low scores in the other three areas aren't deal breakers. However, you need a plan to combat these weaknesses. A stagnant market can be overcome by innovation. You can succeed in an unattractive industry through accurate targeting, delivering unique benefits and building differentiated processes that provide a basis for sustainable advantage. Innovating to retain product leadership, growing a loyal customer base and exploiting first mover advantage can overcome a poor score on the sustainability of your advantage. Your team's mission, aspirations and risk propensity need to be aligned to the level of resources you will need.
Key Points
In assessing the viability of your business opportunity, remember to take the following into consideration:
Target:
Target market and customer pain identified
Compelling benefits of your solution identified
Willingness of target market to pay a price that works
Target market segment, size and growth rate
Options to grow into other segments
Market:
Market size and growth rate
PESTEL analysis
Industry:
Sustainable advantage:
Intellectual property
Superior processes, capabilities or resources
Economic viability of business model:
Revenue forecast
Customer acquisition and retention cost
Time to obtain a customer
Gross margins
Capital investment required
Break-even analysis
Operating cash cycle characteristics
Team assessment:
Mission, aspirations and risk propensity
Ability to execute on KSFs
Relationships up, down and across the value chain
Having reviewed the above, you should be able to conclude why your business is – or isn't attractive – and on what one or two domains you need to work on to improve.
[1]W. Chan Kim and Renee Mauborgne, Value Innovation – The Strategic Logic of High Growth (Harvard Business Review: 1997), 10.
[2]Women Rock Project, ''The Empowerment Plan'' (http://womenrockproject.com/veronika-scott-social-entrepreneur-founderthe-empowerment-plan/) (February 13, 2019)
[3]Saleem Shaikh, Business Environment(Pearson Education India: 2010)
[4]Opeyemi Agbaje, Strategic Analysis of the Business Environment (Lagos Business School: 2007)
[5]Fleisher and Bensoussan, Strategic and Competitive Analysis: Methods and Techniques for Analyzing Business Competition (Pearson: 2002)